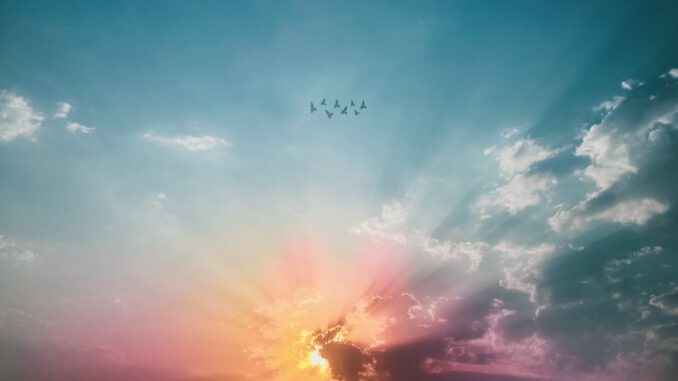 Thunderstorms pass through the Klettgau countryside, rain falls and letters drip onto virtual paper…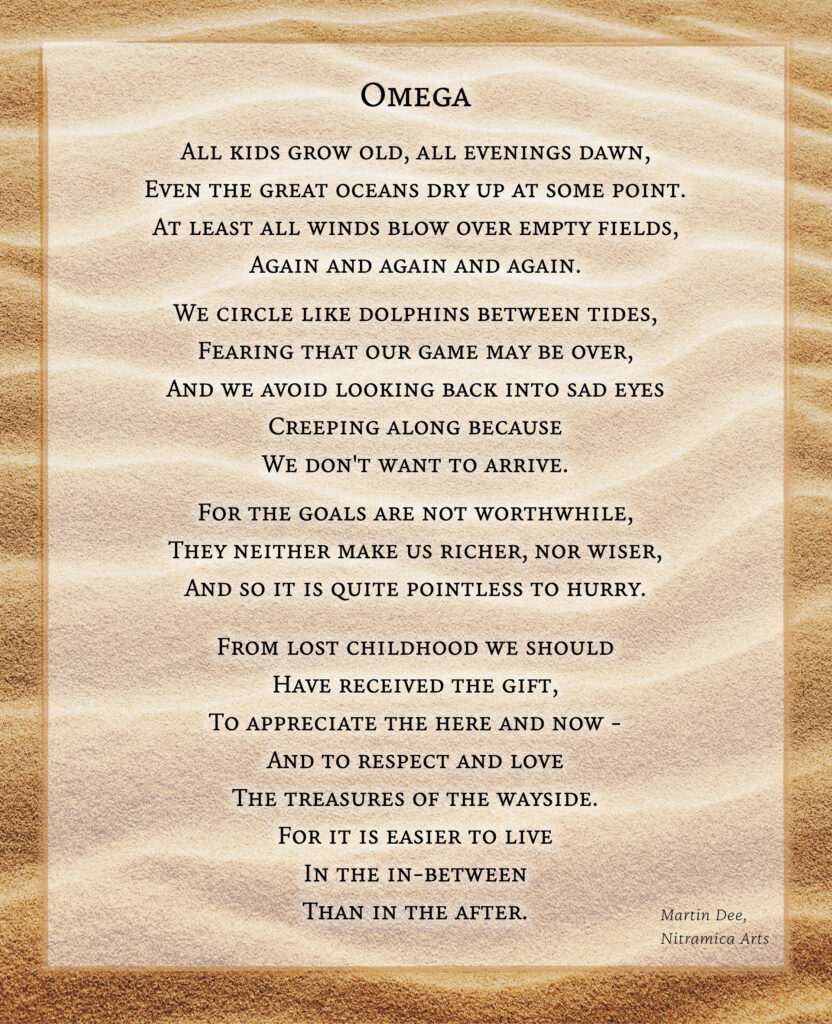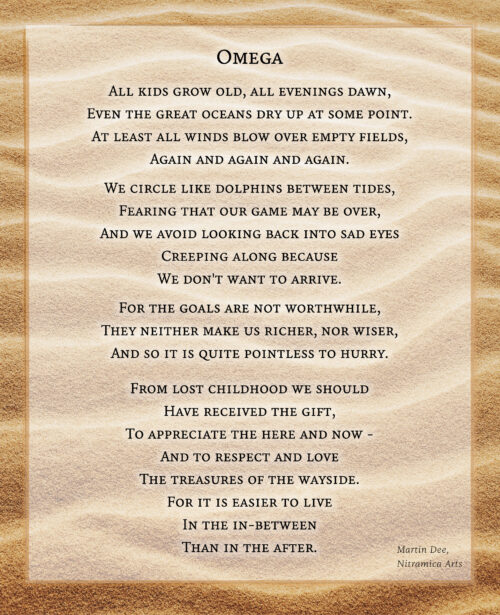 Omega
All kids grow old, all evenings dawn,
Even the great oceans dry up at some point.
At least all winds blow over empty fields,
Again and again and again.
We circle like dolphins between tides,
Fearing that our game may be over,
And we avoid looking back into sad eyes
Creeping along because
We don't want to arrive.
For the goals are not worthwhile,
They neither make us richer, nor wiser,
And so it is quite pointless to hurry.
From lost childhood we should
Have received the gift,
To appreciate the here and now –
And to respect and love
The treasures of the wayside.
For it is easier to live
In the in-between
Than in the after.
* * *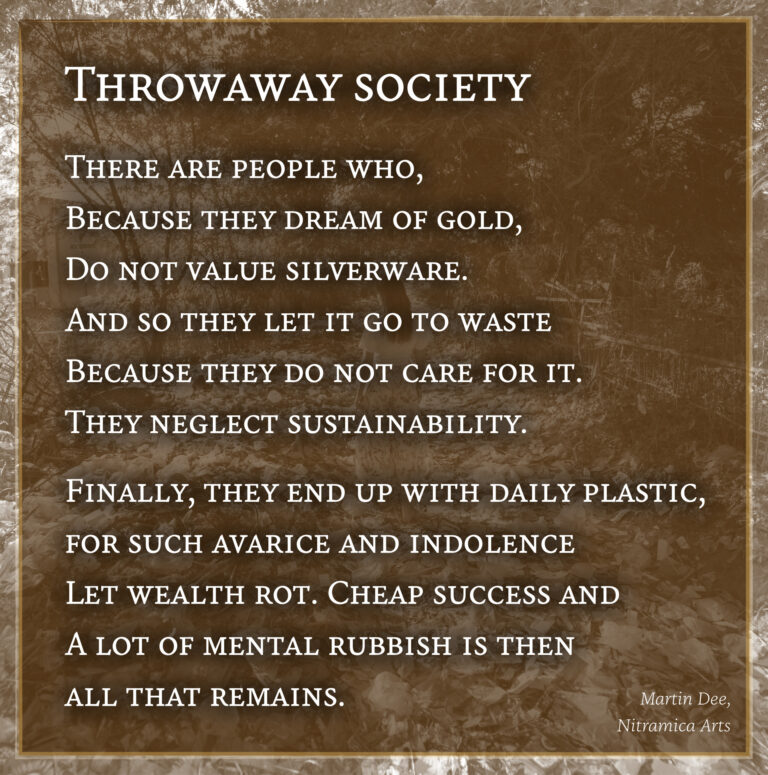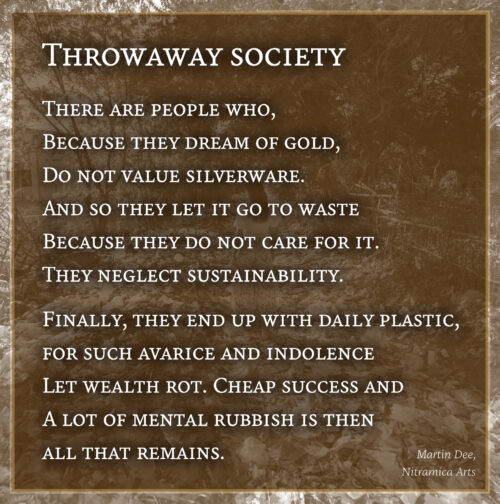 Throwaway Society
There are people who,
Because they dream of gold,
Do not value silverware.
And so they let it go to waste
Because they do not care for it.
They neglect sustainability.
Finally, they end up with daily plastic,
for such avarice and indolence
Let wealth rot. Cheap success and
A lot of mental rubbish is then
All that remains.
* * *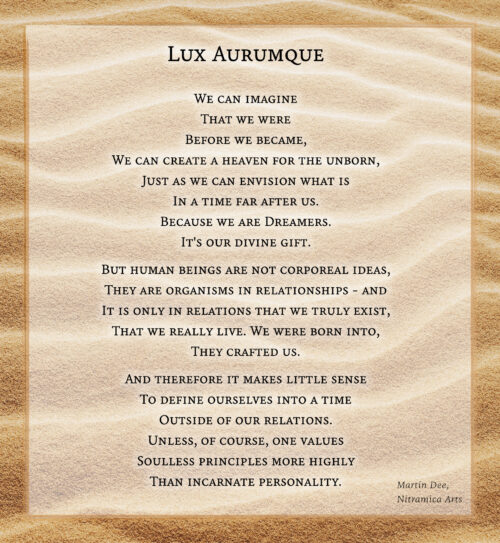 Lux Aurumque
We can imagine
That we were
Before we became,
We can create a heaven for the unborn,
Just as we can envision what is
In a time far after us.
Because we are Dreamers.
It's our divine gift.
But human beings are not corporeal ideas,
They are organisms in relationships – and
It is only in relations that we truly exist,
That we really live. We were born into,
They crafted us.
And therefore it makes little sense
To define ourselves into a time
Outside of our relations.
Unless, of course, one values
Soulless principles more highly
Than incarnate personality.
* * *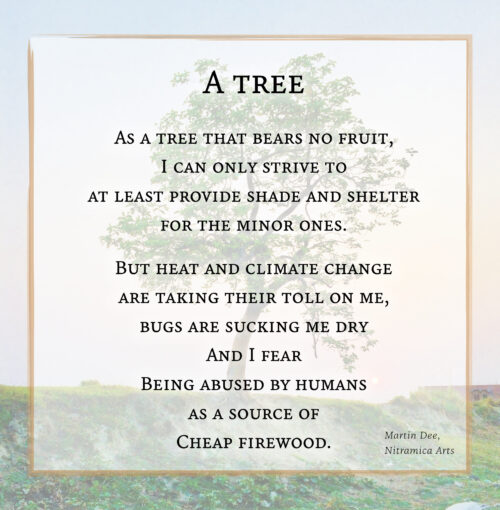 A Tree
As a tree that bears no fruit,
I can only strive to
At least provide shade and shelter
For the minor ones.
But heat and climate change
Are taking their toll on me,
Bugs are sucking me dry
And I fear
Being abused by humans
As a source of
Cheap firewood.
* * *