Time passes, thoughts drift by, and some words ring out into space…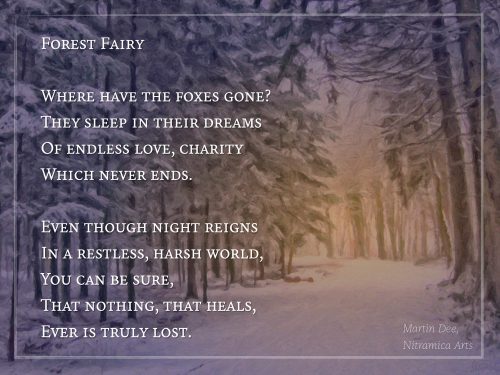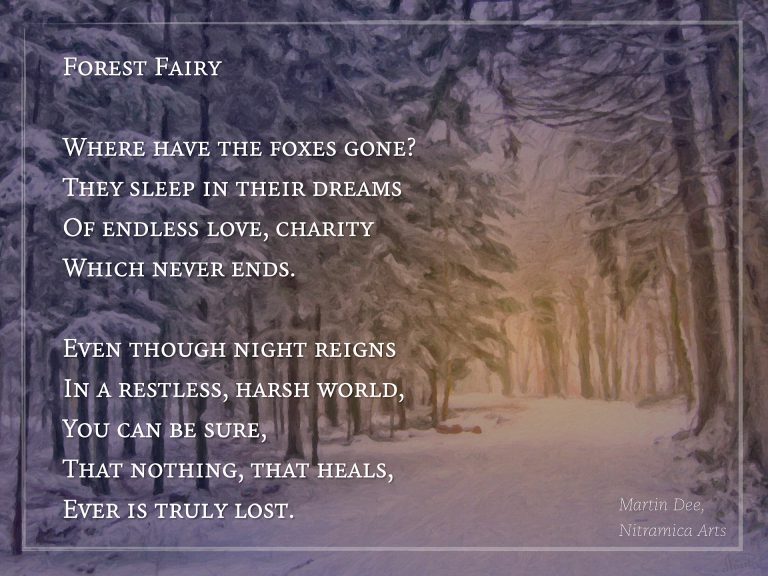 Forest Fairy
Where have the foxes gone?
They sleep in their dreams
Of endless love, charity
Which never ends.
Even though night reigns
In a restless, harsh world,
You can be sure,
That nothing, that heals,
Ever is truly lost.
* * *
The Sun
Be light and shining,
Little young child,
The sun is above you,
Your white horse still trotting,
All around you a sea: blooming
of sunflowers in summer's pastures.
Though it may be a dream, it shines clearly
In lightness, clarity, unspoiled
from the annoyances of human world.
* * *
Temperance
Time forced me to
Divide my strength,
The very little of heart, that life gave me,
To share it to all the short days,
And the bitter long nights.
I've always had one foot in the swamp,
Where doom is threatening,
The other on fresh green ground,
An act of balance,
In clarity though,
Yet powerless and rigid.
The fate of an angel is
To wait,
Doomed to eternity,
Frozen between the time,
While the sentimental world,
The friendly and the sad moments,
All passes by elsewhere.
* * *